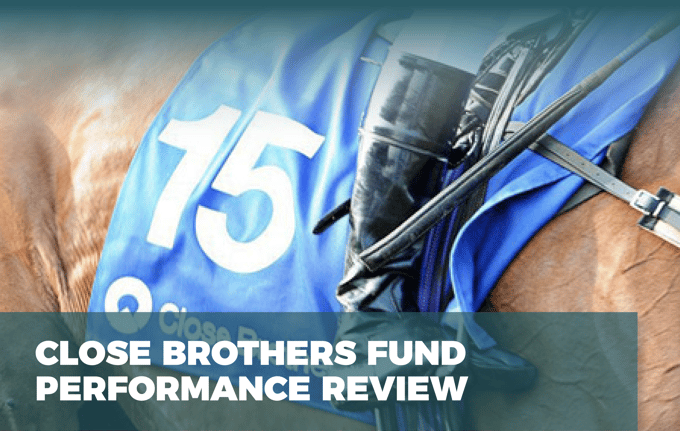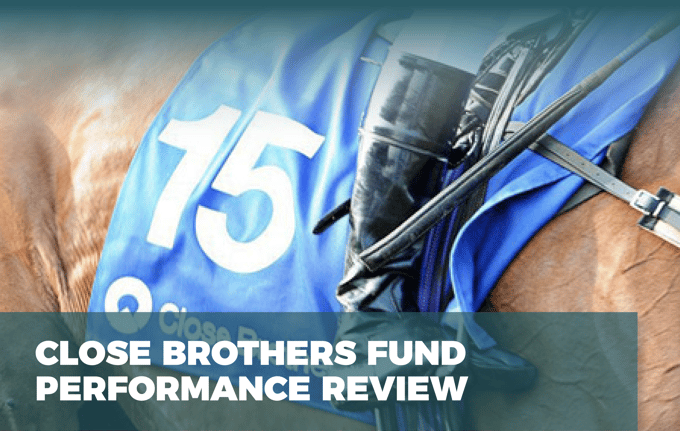 Only 1 of the 15 funds managed by Close Brothers was able to consistently outperform at least 75% of competing same sector funds.
From the £4.28 billion of client funds under their management only 2.5% is held in their top performing 4 or 5 star rated funds
77% of client funds under the management of Close Brothers is held in their worst performing funds.
Established in 1878 Close Brothers asset management has become one of the most recognisable banking and investment brands in the world. Today, they employ some 2,700 people, principally in the UK, and are listed on the London Stock Exchange.

Close Brothers currently have 15 unit trust and Oeic funds that are available to UK investors. Combined these funds hold a total of £4.2 billion of funds under management.

To identify how each of their funds has performed and indeed if they have matched their objectives of outperforming the market, we analysed them for performance and sector ranking over the 1, 3 & 5-year period up to 1st July 2018.
The Best Close Brothers Funds

From the 15 funds analysed for this report, only one had managed to consistently maintain top quartile performance within its sector over the recent 1, 3 & 5 year periods. This fund was the 'Close Tactical Select Passive Conservative' fund invests primarily in passively managed collective investment schemes and exchange traded funds (ETFs) in order to gain exposure to equities and fixed interest securities.

Over the recent 1, 3 & 5 year periods this low-risk fund returned growth of 3.96%, 22.88%, and 36.88%. In comparison, the sector average for the same period was 2.77%, 18.28%, and 30.94%.

Although only one of the funds managed by Close Brothers received a 5-star performance rating, there was also one fund that received a good 4-star rating based on its performance. This fund was the diminutive sized 'Close Strategic Alpha' fund, which currently only holds £13 million of client funds. However, despite its size, this fund outperformed 86% of competing same sector funds over the recent 5-year period with growth of 58.21%.

The most recent 12 months has seen 7 of Close Brothers funds rank within the top 25% of their sector for performance, one of which was the 'Close Managed Balanced' fund. This fund currently holds £236 million of client funds, and over 3 & 5 years it has only just beat the sector average, but over the recent 12 months, it returned growth of 6.52% - which was higher than 79% of its peers.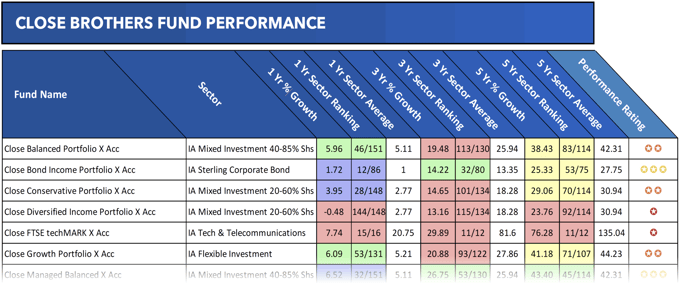 Worse Than 97% of Competing Funds

Several of their funds have underperformed during the recent five year period; however, two have consistently been among the very worst performers, one of which was the popular Close Diversified income fund which currently holds some £697 million of client money. Since its launch in 2010, this fund has struggled, and over the recent 1, 3 & 5 year period it returned cumulative growth of -0.48%, 13.16%, and 23.76%. In comparison, the average growth within this funds sector over the same period was 2.77%, 18.28%, and 30.94%. Not only did this fund consistently underperform its competition but its recent 12 months performance was worse than 97% of competing funds.

Another consistently poor performer was the small sized Close FTSE techMARK fund, which currently just under £39 million of client assets. This technology fund returned growth of only 7.74% in what is a highly volatile sector; however, the average among its peers over the same period was more than double at 20.75%. Over five years it did not fare any better returning cumulative growth of 76.8% compared to the sector average of 135.04%>

Summary

With some 46.6% of the funds analysed in this report receiving a poor 1 or 2-star performance rating, it is apparent that Close Brothers asset management has struggled to deliver with a competitive performance from quite a sizeable proportion of their funds where many other competing funds have and continue to perform better.

However, despite the disappointing performance of some of their funds, Close Brothers have also delivered comparatively strong returns from a number of their funds. Although these funds may not be the strongest in their sector, investors can seek comfort from their consistently competitive performance.