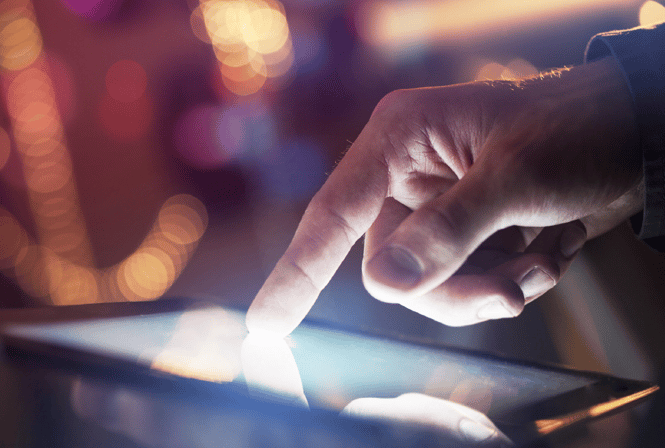 What Level of Growth Has Your Portfolio Delivered?
Whether or not you believe your portfolio is competitive and has performed well, its true performance can only be established by comparing its growth to that of a similar risk portfolio that is comprised of consistently top performing funds only.
The unfortunate reality is that the vast majority of investors could achieve substantially greater growth from their investments, without increasing risk, by placing their money within consistently top performing investment funds.
Our research team analyse hundreds of portfolios each week. 9 out of 10 portfolio's we review contain funds that have performed worse that 75% of funds in their sector, greatly impacting on their overall portfolio growth.
How Does Your Portfolio Growth Compare?
Different levels of risk will influence the growth potential of your portfolio. Comparing the growth achieved by your portfolio to that of a similar risk portfolio, comprising of consistently 'TOP' quartile performing funds, is the only way you will truly identify the quality of your portfolio.
The below tables represent the 1, 3 & 5 year growth achieved by our model ISA, pension and investment portfolio's. Each of our model portfolios contain only consistently top quartile performing funds (funds that consistently outperform at least 75% of same sector funds over 1, 3 & 5 years). The asset allocation model is as recommended by the consumer watchdog 'Which?'.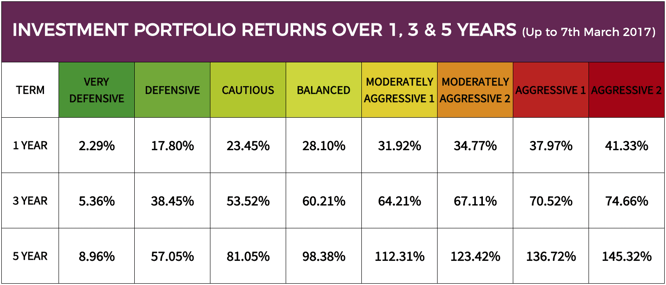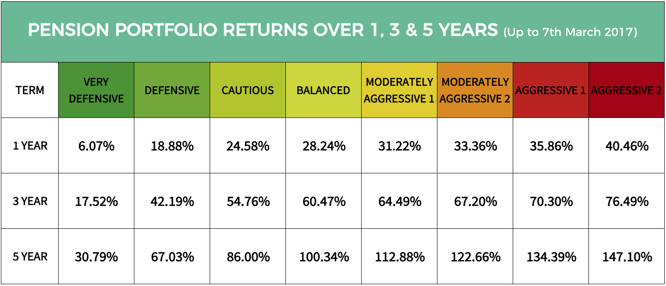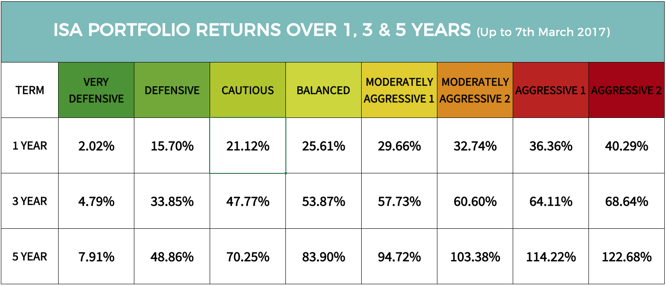 Identify If Your Funds Are TOP or POOR Performing
As an investor, you have the choice to invest in funds that consistently deliver top performance OR funds that underperform within their given investment sector. Investors are continually informed that past performance is not an indicator of future success, but we believe that past performance is a very important metric. Past performance can identify fund manager expertise, and an ability to do better then their peers. In every industry past performance is relevant - the investment sector is no different.
No one knows what the future holds but fund managers who have consistently achieved top performance offer better potential than those who have a history of poor performance.
With the Yodelar portfolio review service you are able to clearly identify the exact performance and sector ranking of each fund you are currently invested in. This helps establish the quality of investment advice you have received or the fund choices you have personally made to date as a self investor. Our independent fund review service has helped 1,000's of investors identify poor fund selection, and improve their portfolio.
Does Your Portfolio Fit Your Risk Profile?
The 2 most important elements of investing are asset allocation and fund selection. The asset allocation model of your portfolio will reflect your overall investment objectives and the level of risk you are willing to take to reach those objectives.
Each fund is classified within a particular investment sector based on the type of asset, region or industry in whIch they invest. Each sector therefore represents different growth potential and different levels of risk. How you spread your portfolio allocation across these sectors dictates the level of risk you are willing to assume.
Over time, the asset allocation of your portfolio will change as different sectors perform better or worse than others. This can result in an investment portfolio assuming more or less risk than intended. For example, someone who is a 'middle of the road' or a balanced investor may initially have 5.5% of their portfolio invested in higher risk 'Global Emerging Markets' funds (funds that focus on capital growth by investing in companies within emerging market countries). As a higher risk sector it has the potential to deliver greater growth than lower risk sectors such as the 'Money Market' sector, which is focused on capital protection. If the funds within the emerging markets sector grow more than other sectors the initial 5.5% held in these funds may now be much greater which will alter the allocation of your portfolio and may result in a balanced investor unwittingly assuming a more aggressive investment profile with more associated risk /downside.
In order to ensure your portfolio continually maintains the correct asset allocation, it is vital to regularly rebalance your portfolio. Through our independent portfolio review service we will clearly identify the asset allocation of your existing portfolio. This review will also establish the volatility assumed by your portfolio and compare your portfolio to a model portfolio.
Maximise Your Portfolio Growth
Our model portfolios represent a realistic benchmark of what can be achieved by investing in consistently top performing funds within a suitable asset allocation model. Only by comparing your portfolio growth to that of a similar risk 'top performing' portfolio can you clearly define how well your portfolio has performed.
As an investor, our Trust Pilot 5 star rated portfolio review service will provide you with complete clarity on the quality of your portfolio. It will identify if your funds are top, mediocre or poor performing and provide you with the necessary information to establish if your fund choices or the advice you have received to date has been up to par.
Access The UK's Top Wealth Managers
Our model portfolios, fund manager reviews and data service does not constitute financial advice.
At YODELAR, we work with a number of key Wealth Management firms that offer clients the highest standard of investment and financial advice. All our partner firms are independent with 'whole of market access; meaning they are not tied to a particular fund provider. Many are award winning, and all firms have been vetted by our research team.