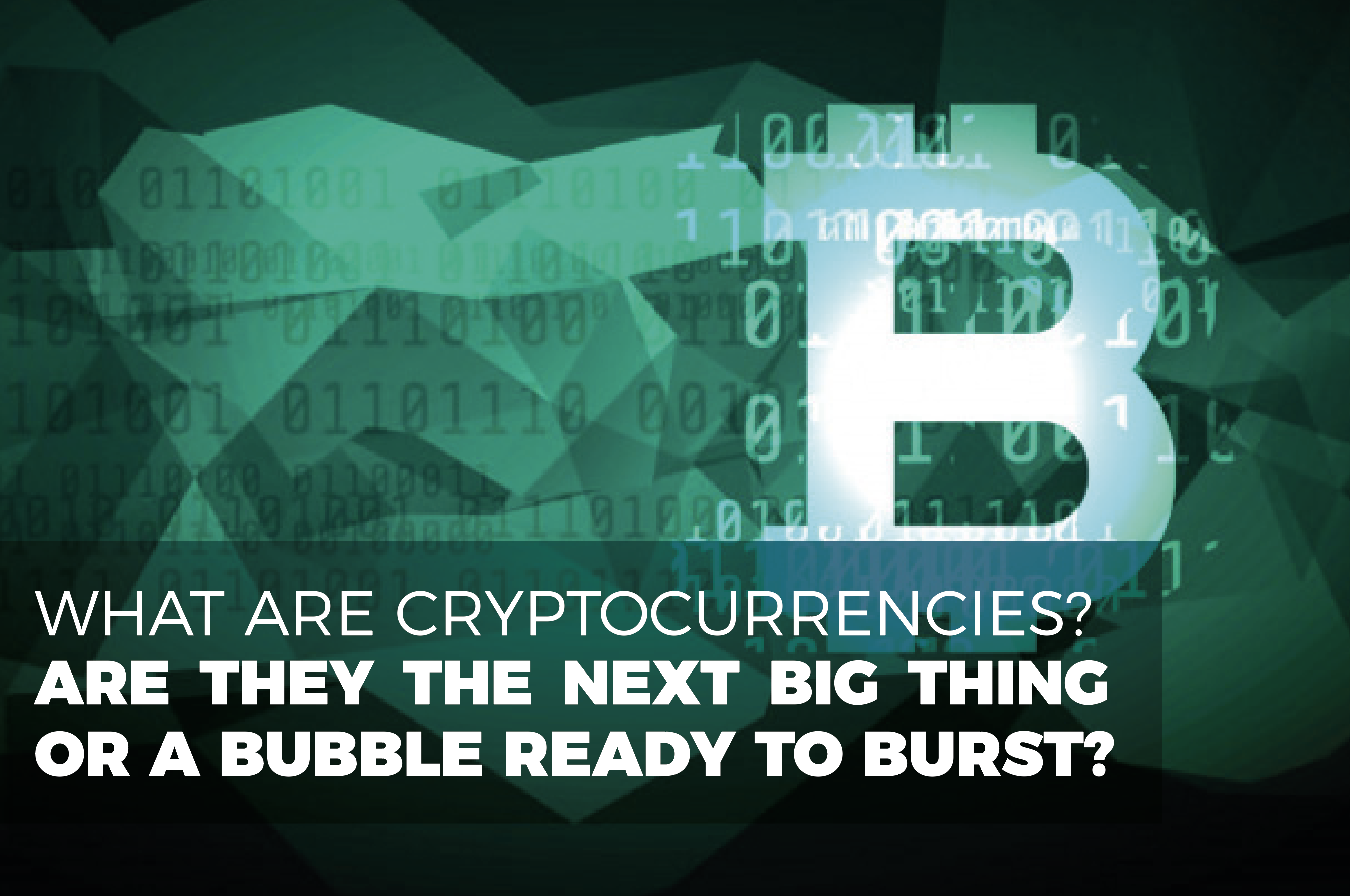 The cryptocurrency market was almost unheard of just last year, but in a matter of months it has exploded in popularity and is now valued at over £560 billion. But as more and more investors scramble to jump on the cryptocurrency bandwagon in the pursuit of big gains many experts have predicted that the cryptocurrency bubble will soon burst and its value fall like a rock.
But what is cryptocurrency? Is it the next big thing - or is it a dangerous bubble that's ready to burst?
What are they?
Since the launch of Bitcoin in 2009, there have been thousands of variants of cryptocurrencies created - such as Ethereum and Litecoin, with each offering a new, digital form of currency as an alternative to the traditional currency and banking model were transactions are handled either through exchanging cash or via electronic transfers. However, cryptocurrencies like Bitcoin, take on the responsibility of keeping track of transactions, and remove the need for banks.
Cryptocurrencies essentially work by following a 3-stage process.
1. The cryptocurrency network collects all of the transactions made during a set period through a process called 'mining'.
2. The collected transactions are then stored in a list, called a 'block' and wrote into a general ledger.
3. The general ledger is essentially a long list of blocks, known as the 'Blockchain'. Whenever a new block of transactions is completed it is added to the 'Blockchain' and made public so everyone's transactions are updated at the same time.
These processes basically provide the safe exchange of money and ensure that the currency is used only once to make a purchase.
There are more than 1,000 cryptocurrencies
While Bitcoin has long been dominant in the cryptocurrency scene, it is certainly not alone. Since its launch in 2009 Bitcoin has remained the front running cryptocurrency but it has inspired many other digital currencies like Ethereum and Litecoin, who are its closest rivals in terms of popularity. But what's the difference?
Ethereum: is probably the second most well-known cryptocurrency. It allows users to do more than just use it as a virtual currency. It enables the transfer of assets such as houses, cars, shares, and other property owned with a real-world value.
Litecoin: was one of the first cryptocurrencies to emerge after Bitcoin's initial release. It has a much shorter processing time - about 2.5 minutes compared to Bitcoin's 10-minute timeframe. Litecoin provides more tokens and a different mining algorithm, but to date it hasn't taken off the same way as Bitcoin has.
Investors have achieved gains of 2,550%
The astronomic rise of the cryptocurrency market has led to the creation of over 1,000 different types of cryptocurrencies with a combined market value that exceeds £560 billion. But the first on the market and still the most popular of the cryptocurrencies is Bitcoin, who has a value alone that accounts for almost half of the cryptocurrency market.
The past 12 months has seen Bitcoin's value skyrocket from £540 a year ago to an astonishing £14,310 today (18 December 2017), which represents a return of over 2,550%.
To put the enormity of bitcoin's growth into context - if you had invested £37,730 purchasing Bitcoin 1 year ago your investment would now be valued at an astounding £1,000,000.
Why has it become so popular & should we be worried?
The recent rise of cryptocurrency has baffled a lot of economists. However, some analysts suggest that the 25-35 age bracket, who are the biggest spending consumers, have grown up in a world driven by digital technology and the allure of having an online virtual currency that is secure, anonymous and not centralised or controlled by a bank, has resonated with them.
However, although the technology behind cryptocurrency has been lauded and its overall function praised it has been claimed by Garrick Hileman, a researcher at the University of Cambridge's Judge Business School, that investors simply buy cryptocurrency as a speculative investment, attracted by massive price gains. But this is potentially a major problem because if there are more people investing in cryptocurrencies to achieve monetary growth than there are consumers who are looking to use it - then there is simply no value to it. This is because in a market where investors rush to sell there will not be enough consumers willing to purchase. Therefore, with no liquidity, the perceived high value of the virtual currency will simply tumble and crash.
As a result, some banks say they are worried that a collapse in cryptocurrencies would have a knock-on effect on investments by individual investors in other asset classes. Deutsche Bank said in a report on Dec. 7 that a cryptocurrency crash - and the impact it could have on retail investors' confidence - was one of the biggest risks to markets in 2018.
What about hackers?
Another critical risk for bitcoin, and all cryptocurrencies, is the potential for a cyberattack. Four years ago, Mt. Gox, which was handling about 70% of bitcoin's trading volume at the time, was hit by a crippling cyberattack. In the bankruptcy filing from Mt. Gox just months later, it cited the theft of 850,000 bitcoin (worth over £5 billion today) and cash. In the two years following this cyberattack, bitcoin wound up losing more than 80% of its value.
Today, cryptocurrency exchange Bitfinex handles around half of all trading volume for bitcoin and while they have extensive safety features if they were to be hit with a cyber-attack, the potential carnage it would cause could be significant.
Should you invest in cryptocurrency?
The cryptocurrency craze has created both fear and excitement but it is currently significantly more volatile than investing in shares, equities or any other asset class for that matter.
Cryptocurrencies can go up or down by 25% in a matter of minutes or hours - and in a span of just five months, Bitcoin, the most popular digital currency, endured three bear-market-like crashes of 38%, 40%, and 29%, respectively.
Cryptocurrency markets are wild and fast. You could watch one particular virtual currency jump 1,000% in a day just to watch it lose that same 1,000% the next.
Many of bitcoin's wild price swings owe to retail investors' piling into or bailing out of bitcoin based on the latest news, and It wouldn't take much for investor sentiment to shift and send bitcoin's value plummeting.
The head of the Financial Conduct Authorities (FCA) Andrew Bailey, said: "If you want to invest in Bitcoin, be prepared to lose all your money. That would be my serious warning."
The bottom line is, even though the growth of Bitcoin and other cryptocurrencies over the past several months has generated huge returns for investors the fact is, the risks they pose are just too great for most investors to take a gamble on.
So, unless you are a high-risk investor who can afford to lose everything that you are willing to invest in cryptocurrencies then, for now at least, it is best to stick to less volatile and more predictable investment opportunities.