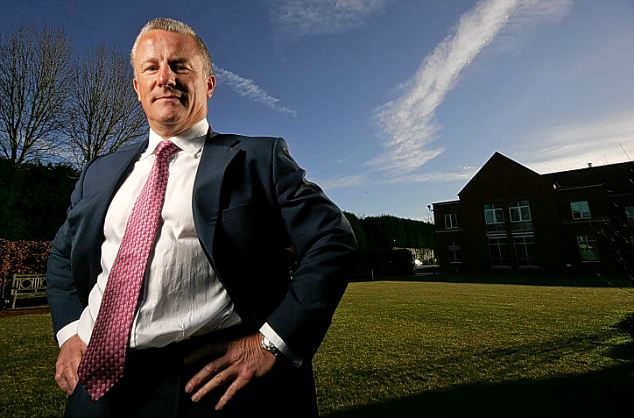 Neil Woodford is widely celebrated by investors and financial professionals as one of the UK's best fund managers. He has received high praise for his previous performance as a fund manager with Invesco Perpetual and in recent years the launch of his own investment brand and growing popularity has generated inflows that have exceeded a whopping £11 billion.
Access our latest Neil Woodford Review, and get an up to date performance and comparative analysis on all Neil Woodford funds.
Many investors view his investment approach, (Which has seen him openly publish fund holdings and criticise the bonus culture in the financial sector), as a breath of fresh air in an industry that is infamous for its lack of transparency and high charges.
But is the huge success of the Woodford brand due to his performance as a fund manager, or is it because of his national exposure and sleek marketing nous?
This report helps to bring clarity on Neil Woodfords performance as a fund manager. We have detailed the discrete monthly performance & ranking for each of his previous funds in the final 5 years he was a fund manager at Invesco Perpetual. The report will also analyse the performance & ranking of his current funds, since launch.
Is Woodford a superstar fund manager or a marketing master?
Often referred to as a "star fund manager" Woodford has become one of the UK's most successful investment brands. In less than 3 years his Equity Income fund has attracted over £10.1 billion of investment and his most recent fund, the CF Woodford Income Focus fund, has seen inflows of £676 million in the first 6 weeks since it launched in April 2017.
To put the sheer scale of Woodfords success into perspective, his Equity Income fund has secured more funds under management than 99% of the 3500 plus funds in the entire IA investment universe, and all in less than 3 years.
Despite admitting his funds "did not perform terribly well" in 2016, confidence remains high in his ability to deliver. However, with further analysis it is clear that Woodford also struggled to deliver competitive levels of performance during the last five years up to his departure from Invesco Perpetual. Within our report, you will find a summary and discrete performance analyses for each fund currently managed and previously managed by Woodford.
How Neil Woodfords Current Funds Have Performed
Neil Woodford currently manages 5 funds, 3 of which are his own in-house funds and the remaining 2 he manages on behalf of St James' Place and Omnis.
Our complete Woodford fund analysis details the performance and sector ranking of each fund back to the date of their inception – except for the SJP High Income fund (which Woodford has managed since 2001), for this fund we analysed its monthly performance over the recent 5-year period (30th May 2012 – 30th May 2017).
CF Woodford Equity Income Fund
Launched on 2nd June 2014, the Equity Income fund is the first Woodford branded fund to launch. Currently the largest fund under his management this fund has returned cumulative growth of 37.6% since its launch up to 30th May 2017, which was greater than all other funds in its sector over the same period. However, over the recent 12 months this fund has been outperformed by some 85% of competing funds and as identified in our report, only 3 times over the recent 18 months has it returned growth than was within the top 25% of funds in its sector.
CF Woodford Income Focus Fund
Launched on 13th April 2017, the Woodford Income Focus fund represents the newest fund currently under his management. This fund has already attracted inflows exceeding £670 million despite being completely unproven. With just over 1 month's performance data to date this fund has been outperformed by 94% of same sector funds since its launch up to 30th May 2017.
Woodford Patient Capital Trust
The Woodford Patient Capital Trust launched in April 2015 with the aim of delivering a return in excess of 10% per annum. However since its launch up to 30th May 2017 this investment trust had returned negative growth of -9.36%.
St James's Place UK High Income Fund
Woodford has been the sole fund manager for the SJP UK High income Fund since October 2001, were he initially got off to a comparatively good start and then performance steadily began to decline. Over the recent 8 years this fund has underperformed the sector average and over the recent 5 years it has been consistently among the worst performers in its entire sector ranking 72nd out of 80 main unit funds with disappointing growth of 67.33%.
Omnis Income & Growth Fund
Managed by Neil Woodford since its inception in February 2016, the Omnis Income & Growth Fund has generated inflows exceeding £241 million, but the performance of this fund has been very disappointing. In the period between its launch up to 30th May 2017 this fund returned growth of 12.44%, which was well below the sector average of 22.71%, and ranked 92nd out of 93 funds.
Did Neil Woodford underperform before leaving Invesco Perpetual?
Before branching out on his own Woodford forged his reputation as a fund manager with Invesco Perpetual where he enjoyed regular praise for his performance in managing the Invesco Perpetual High Income fund, Invesco Perpetual Income fund and numerous other funds, and was responsible for £33 billion of client savings under management.
Woodford left Invesco Perpetual in 2014. In the years up to his departure Woodford began to produce inconsistent and poor performance with the popular Invesco Perpetual High Income fund performing within the bottom 25% of its sector. In fact, 24 out of last 60 months he managed this fund it performed within the worst 25% of its sector. In the 5 years up to his departure the High Income fund was ranked 183rd out of 210 funds in the entire sector - some might question did he jump, or was he pushed?
At the time, Woodford stated "My decision to leave is a personal one based on my views about where I see long-term opportunities in the fund management industry."
Invesco Perpetual did suffer outflows of over £5 billion during the first year of Woodfords departure from the High Income & Income funds, reflecting how influential he was with consumer investors, and industry advisers.
Mark Barnett succeeded Woodford in managing the Invesco High Income, Income and UK Strategic Income funds returning growth in his first year that was 9 to 10 per cent greater than Woodford achieved in the previous year, Invesco Perpetual Chief Investment Officer Nick Mustoe had said "Neil leaving was a positive. It highlighted what good investment managers we have across the team."
How Woodfords Previous Funds Performed
In his previous role as fund manager with Invesco Perpetual, Neil Woodford managed 6 different funds. Our report identifies the discrete monthly performance as well as 5 year cumulative performance for each of these funds in the 5 year period up to his departure from Invesco in 2014.
Invesco Perpetual High Income Fund
Woodford took over the management of the High Income fund in February 1988 and it was his time in charge of this fund that helped to build his star as a fund manager. During the 26 years he managed this fund he had helped to deliver levels of growth that were among the top in its sector, but towards the end of his reign this fund had begun to lack consistency. In the last 5 years Woodford managed this fund it achieved growth of 119.59%. While this may seem very impressive, the sector average for this period was 147.43%.
Invesco Perpetual Income Fund
Like the High Income fund, the Invesco Perpetual Income fund is classed within the UK All Companies sector and achieved somewhat similar levels of performance returning growth of 119.09% in the 5 year period up to Woodfords departure in March 2014, which was also lower considerably lower than the sector average of 147.43%.
Invesco Perpetual Monthly Income Plus Fund
Managed by Neil Woodford between 6th February 1999 and 14th October 2013, the Monthly Income Plus fund took some time before it started to deliver competitive returns for investors. In Woodfords first 4 years in charge this fund only managed to return growth of 1%, but in the period between 6th February 2003 to his departure on 14th October 2014 this fund returned growth of 181.46%, which was the highest in its sector.
Invesco Perpetual Distribution Fund
Neil Woodford managed the Invesco Perpetual Distribution fund between 26th January 2004 and 14th October 2013. During this period the Distribution fund returned growth of 115.06%, which ranks 4th out of 34 same sector funds that were active during the same period.
St James's Place Strategic Managed
Outside of Invesco Perpetual, Neil Woodford was also tasked with the management of the St James's Place Strategic Managed Fund, which he managed between 6th April 2010 to 27th April 2014. During his time he delivered growth of 27.89%, which ranked an undistinguished 79th out of 172 main unit funds in the same sector.
Edinburgh Investment Trust PLC
Between 15th September 2006 and 27th January 2014, Neil Woodford managed Invesco's popular Edinburgh Investment Trust. His time as manager of this trust got off to a rocky start as between September 2006 and March 2009 it returned negative growth of -25.45%, however, during his overall time as manager of this trust Woodford delivered returns of 88.58% which was comparatively low when compared to the Finsbury Growth & Income Trust, which sits within the same sector and returned growth of 119.76% over the same period.
Our analysis of the funds currently and previously managed by Woodford has identified mixed levels of performance with his current funds displaying underperformance in recent times. However, Woodford remains confident for the future and this optimism is shared by many investors who continue to invest heavily in his funds. But for the investors who seek more consistency there are numerous top performing alternatives available.
Neil Woodford is excellent at maximising press exposure, and his ability to influence consumer investors and advisers is second to none in the sector. Our hope is that readers, and members of the Yodelar Community understand and use the facts when assigning loyalty to Woodford, or indeed any particular fund manager.
Investors Heavily Weighted in his funds
At Yodelar, we complete hundreds of portfolio reviews each month and have identified that a large proportion of investors who invest with Woodford place a large allocation of their portfolio holdings into his funds. By overweighting your portfolio allocation into any fund or sector can leave investors exposed to higher risk and greater losses.
Having a diversified portfolio that is spread across an asset allocation model suitable to each individual risk profile is as important as the funds selected within your portfolio.