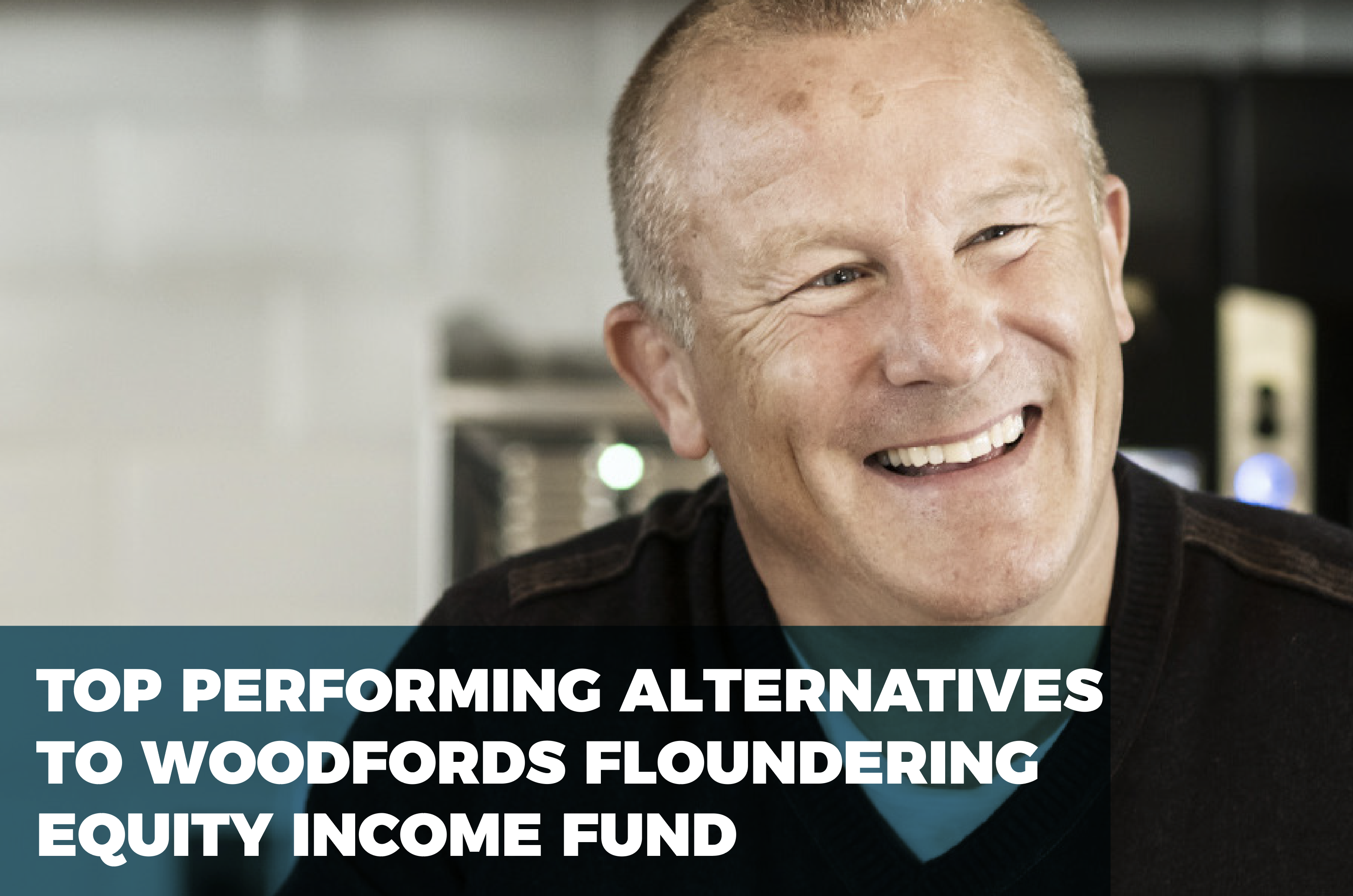 Neil Woodford's Equity Income fund was hit hard in 2017 as investors withdrew more than £3 billion from his flagship fund. Blighted by poor performance investors finally lost patience and jumped ship, instead choosing to move their funds into competing investments that have delivered better returns.
But how do the funds that compete with Woodford compare and which funds have delivered the best returns for their investors?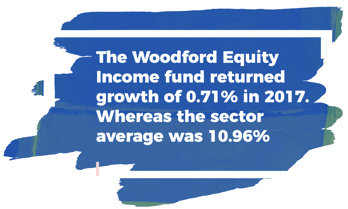 Strong growth for UK equities - but not for Woodford
2017 was a record year that saw UK investors plough £46 billion into funds (an increase of almost £7 billion from 2016), but political concerns and the uncertainty of Brexit saw outflows of £2.2 billion across UK equities. However, despite the apprehension among investors, 2017 saw UK equities deliver some of their strongest returns on record, with average returns of 10.96% across the UK Equity Income sector. But these strong returns were absent from Woodford's Equity Income fund as it returned measly growth of 0.71% last year, which was the lowest of all 89 funds in its sector.
In recent months Woodford has been vocal in communicating the confidence he has in his investment strategy. But over the past 6 months his run of poor performance continued as his Equity Income fund returned negative growth of -4.88% as it remained rooted to the bottom of the sector rankings.

The above table identifies the recent 6 month, 1 year & 3 year growth and sector rank for Neil Woodford's flagship fund. Our recent Neil Woodford Review analysis the performance of all Woodford Funds including the Woodford Equity Income Fund, as well as funds he previously managed throughout his career at Invesco Perpetual.

The 5 funds listed above compete alongside the Woodford equity income fund and during the periods analysed they have consistently offered investors top performing alternatives. Each of the above funds have been among the strongest performers in the UK Equity Income sector and they reflect the level of growth investors in this sector could have achieved over that period. Of course, how well these funds perform in the future remains unknown, but the fact is they have been considerably better options to date than Woodfords fund.
Although his funds prolonged spell of underperformance has been concerning and some of his investment decisions have been criticised, Woodford remains steadfast in his belief that his current holdings and overall strategy will deliver long-term gains.
Woodford said "I will underperform in such market conditions as I have done before. Equally, however, we should expect rationality to return in an unpredictable way, as it has done always in the past.
Woodford accepts that his Equity Income fund has underperformed and that mistakes were made. In reference to his high-profile investment in the floundering outsourcing company Capita, which recently suffered a share price drop of 45%, Woodford said "I am not trying to make a silk purse out of a sow's ear – this has been a poor investment, but it is one that has the capacity to become a significantly better one from here."
But despite his confidence for the future he does warn that investors in his funds should not expect a quick turnaround in fortunes "We should all expect the environment to remain as challenging for the Woodford funds, as it has been since early summer last year," he said.
Therefore, Woodfords investors have a choice, either wait in hope for a revival of fortunes – or look at alternatives funds that have proven their ability to consistently deliver competitive returns.